before here and my livejournal, i was at blog.com. i am planning on deleting the account since it's no longer in use but there are a few entries i want to save, like this one. so here it goes:
i started a simple scrapbook for natalie to do. now that she is older, i think it's a wonderful visual diary of what her childhood is and will be. i let her decide what she wants to put in there, with a little additional help from myself. in years to come, i hope this will be a wonderful book filled with valuable memories: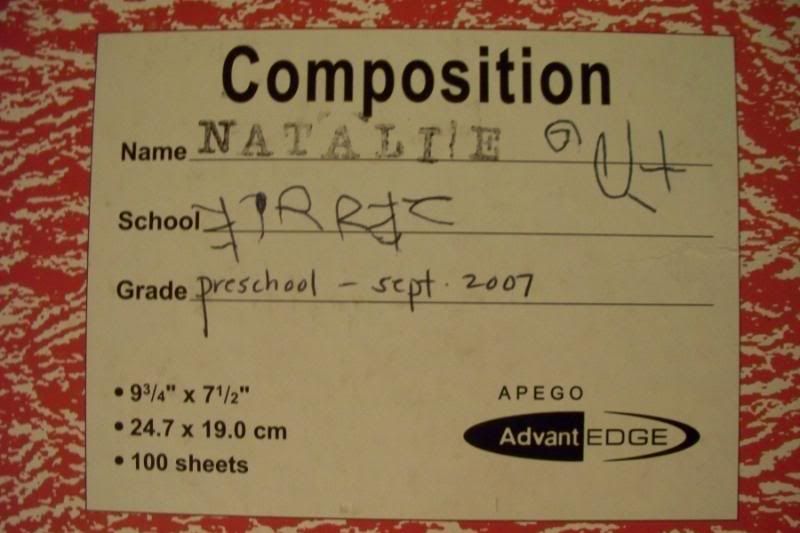 the cover, just a simple red composition book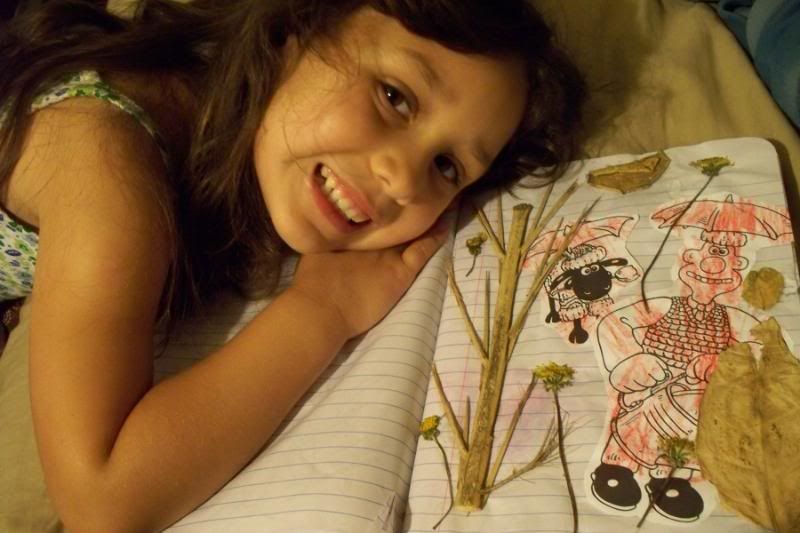 nat modeling with one of our favorite pages (this was done last fall, during a walk, we collected a few things and combined them here with her colorings of wallace and grommit).
a collection of costumes natalie likes.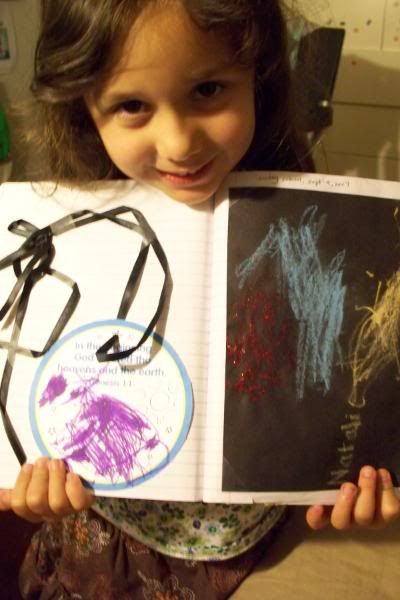 showcasing two pages, both from different sunday school activities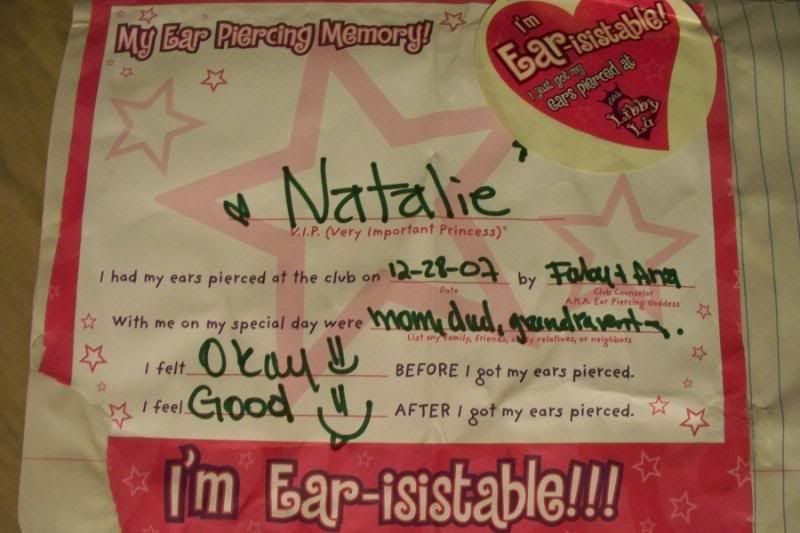 the record of when she got her ears (re)pierced.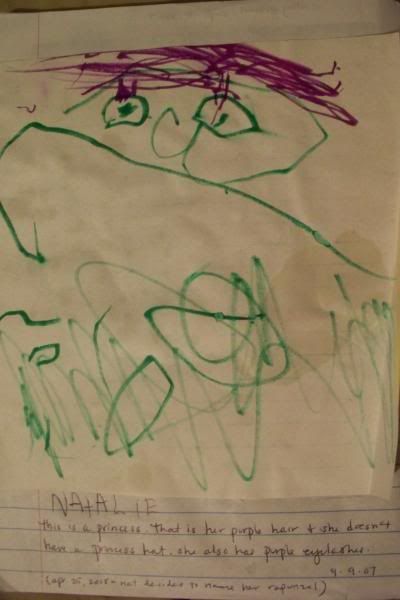 a drawing and explanation of a princess she drew.
petals from
my tulips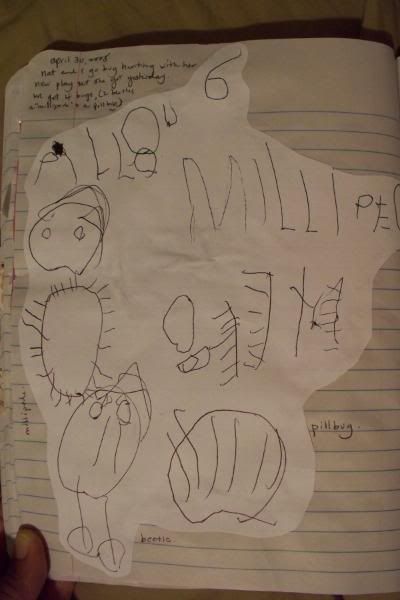 drawings from our bug hunt on friday