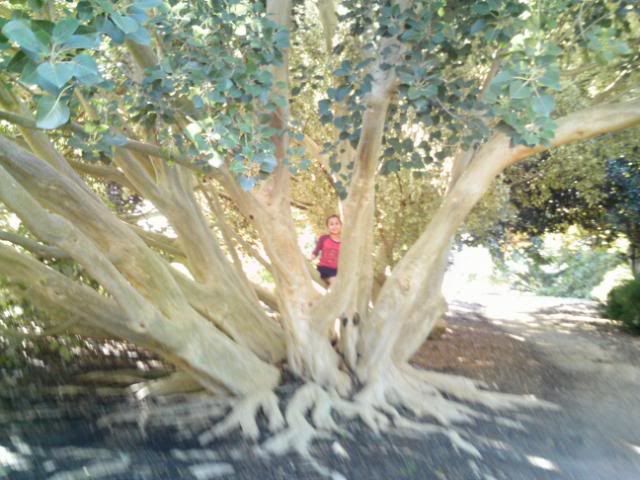 As our arboretum adventure continues...
We love trees and it seems I can never have enough pictures of them, or pictures with Natalie in them as it would seem. There were a few really beautiful and sprawling type of trees, from roots and branches alike. Very inspiring to me in a very creative way and fun for Nat to manuever herself around.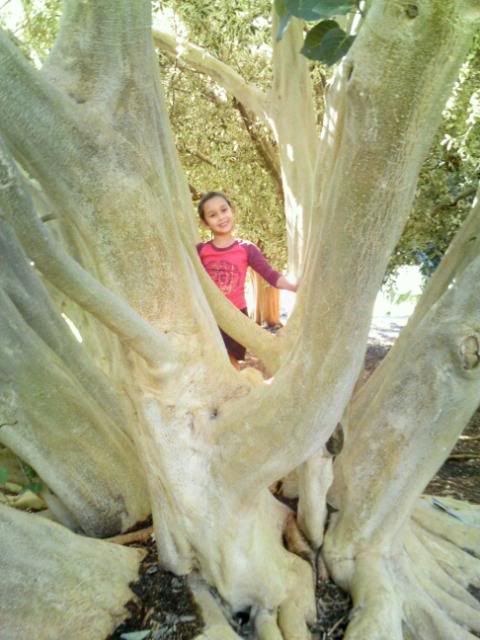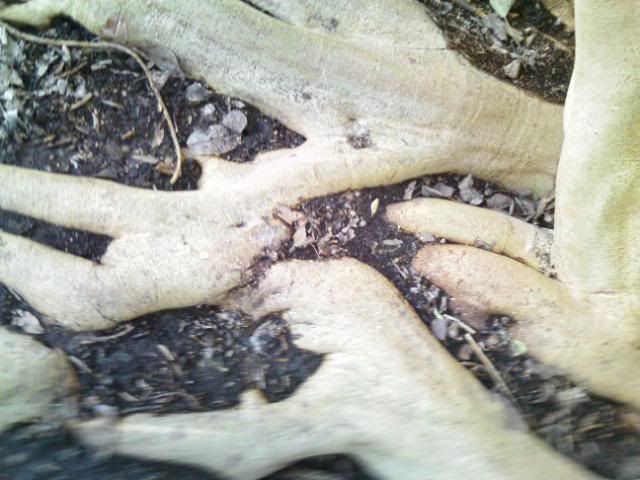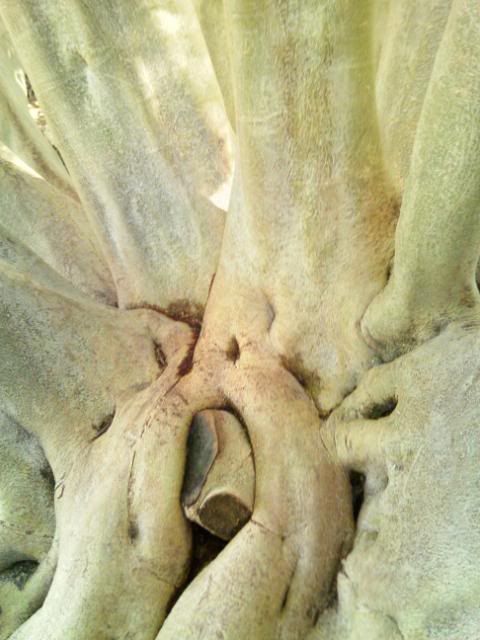 do you see my little sprite to the left? :)
One of the fantastic trees we discovered there was
the banyan tree
. We were all in awe of it's very unique beauty. We read that the roots of the banyan tree are really branches reaching towards the ground and rooting in. The structure of the tree and it's 'root branches' was simply amazing. These photos only show just a bit of how majestic and otherworldly this tree is.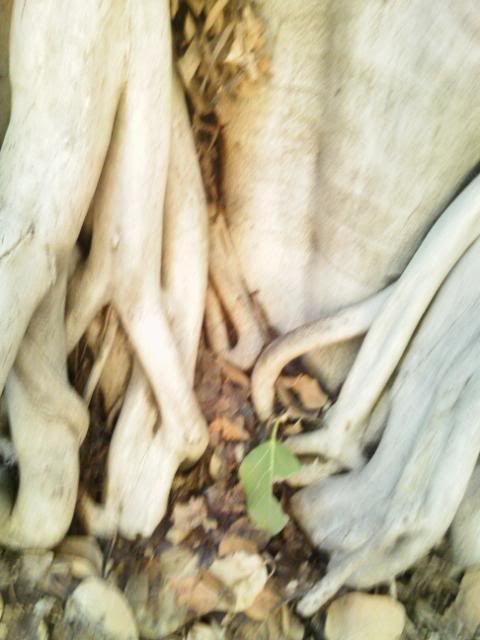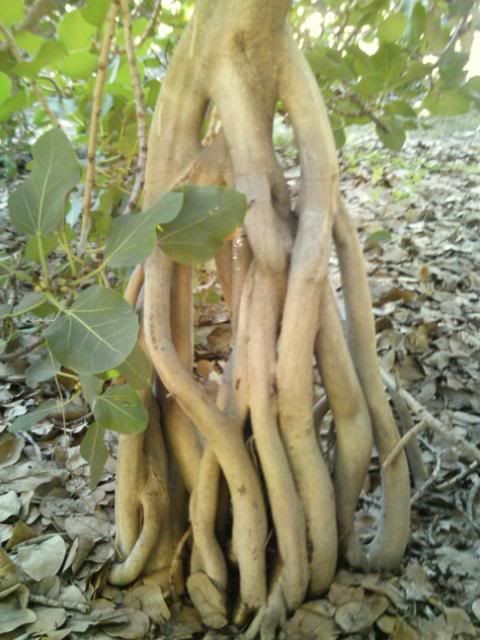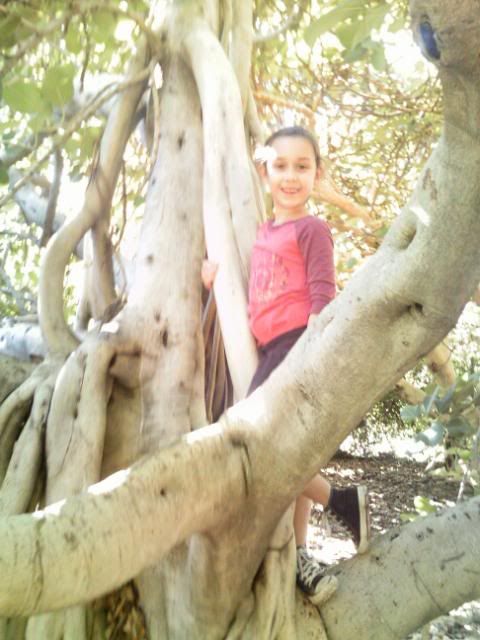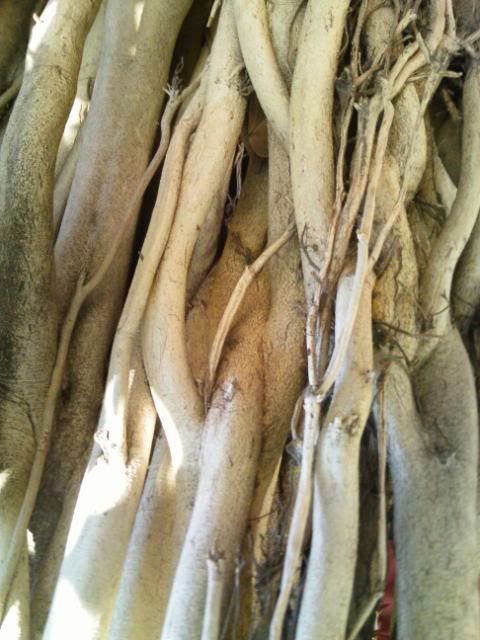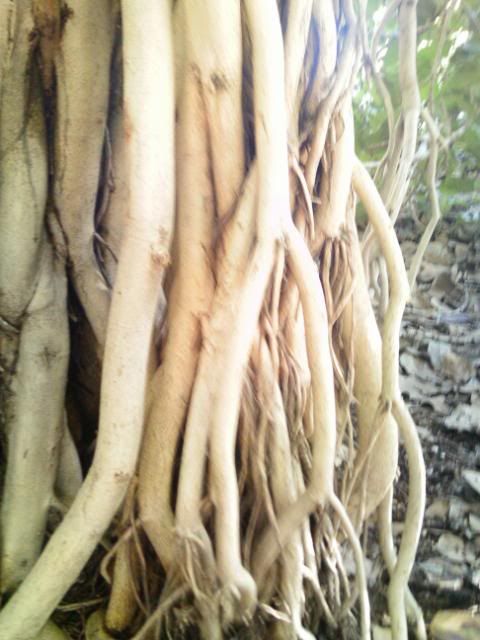 I wished I took more photos of the banyan but hopefully next time I will. Now, more of the arboretum...