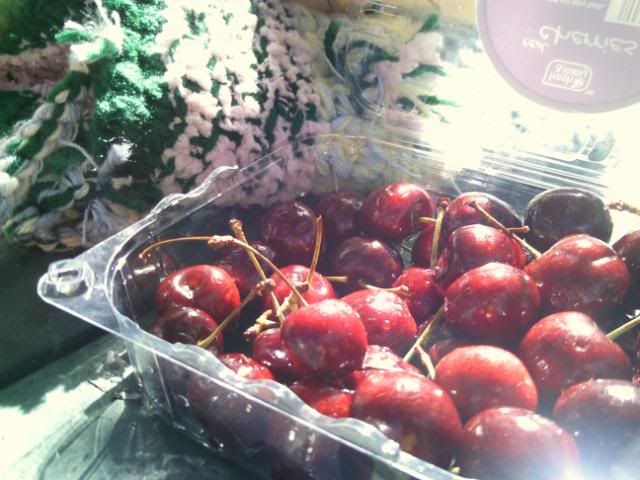 Rick had decided for this extra day weekend that we would have a picnic. I was feeling much better today than the past couple of days and I was thankful to be able to go out and enjoy the day. We went to the
Irvine Regional Park
where the small but still pleasurable
Orange County Zoo
is.
We first had our picnic, enjoying the weather, the surroundings and the good but simple things we had to eat. Nat had to check out a couple of trees nearby before we headed to the zoo.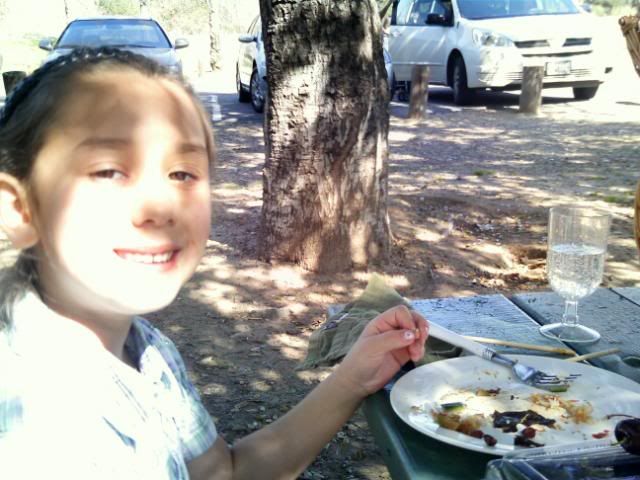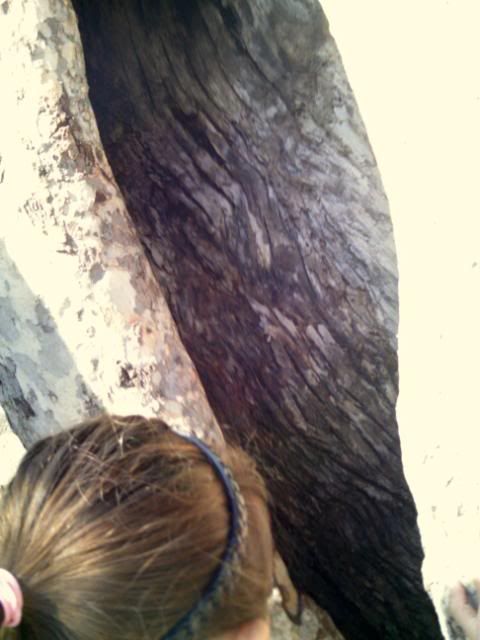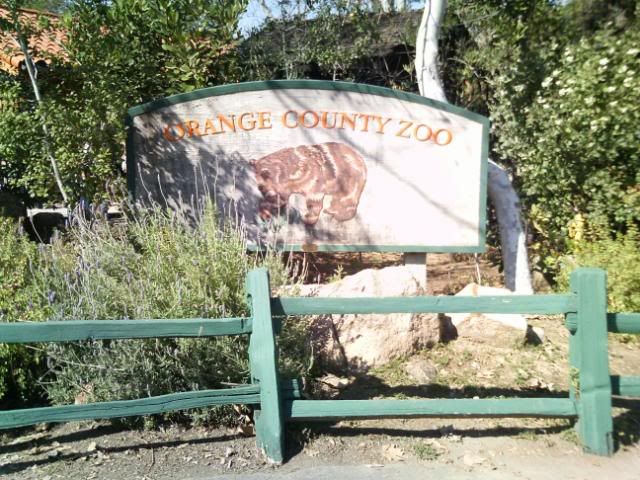 After lunch, we walked over to the zoo by following the blue bear paw prints. We were pretty excited because we heard that they had owls here. They didn't disappoint with both a couple of barn owls and a couple of great horned owls as well. Unfortunately, I really didn't get good photos of the owls but this is what I got: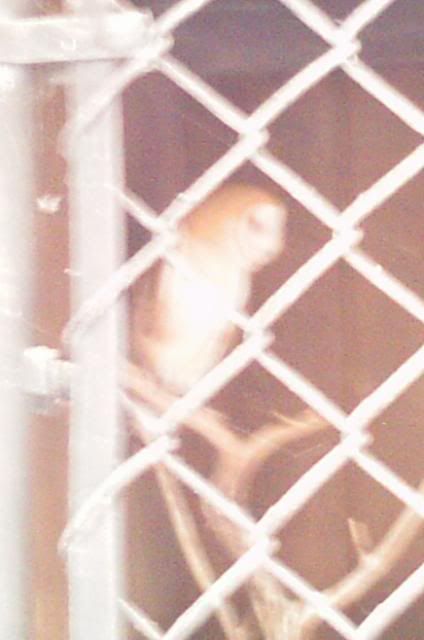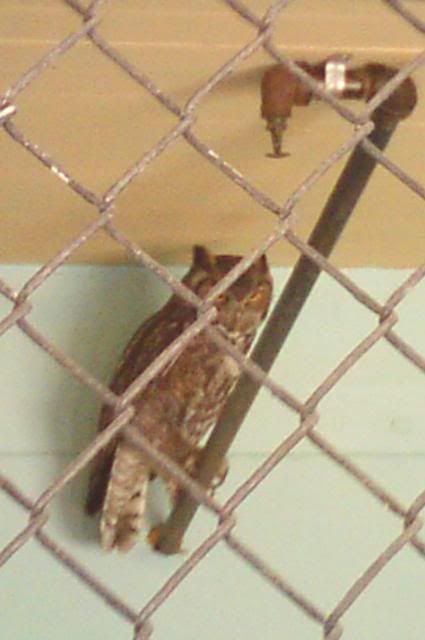 They had just been given lunch but were too shy to eat in front of an audience. The barn owls were breathtaking with their piercing eyes in their heart shaped faces. One of the great horned owls was sitting on the ground, tending to a false egg. The keeper there explained that they will lay eggs and after eggs after eggs. What they do is after the owl lays a real egg, they quickly put the false egg there to hold off on all the egg laying.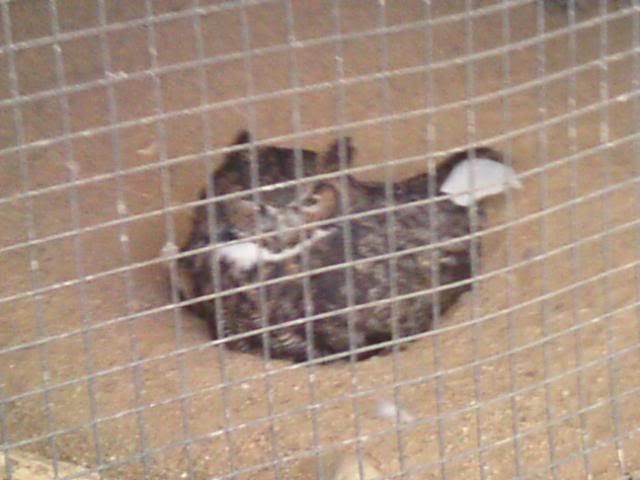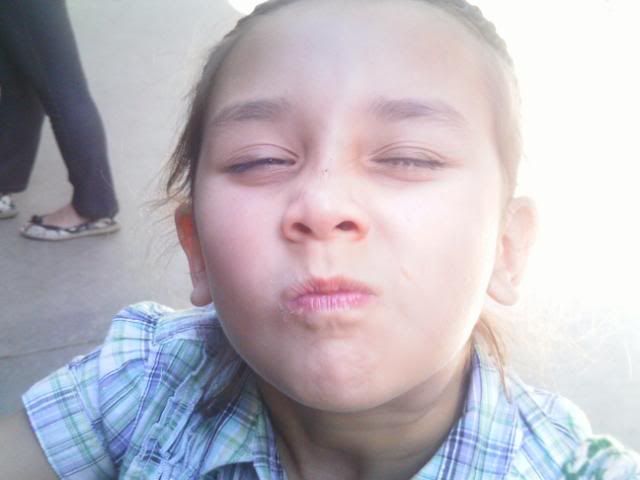 This is Nat making her mean little owl face!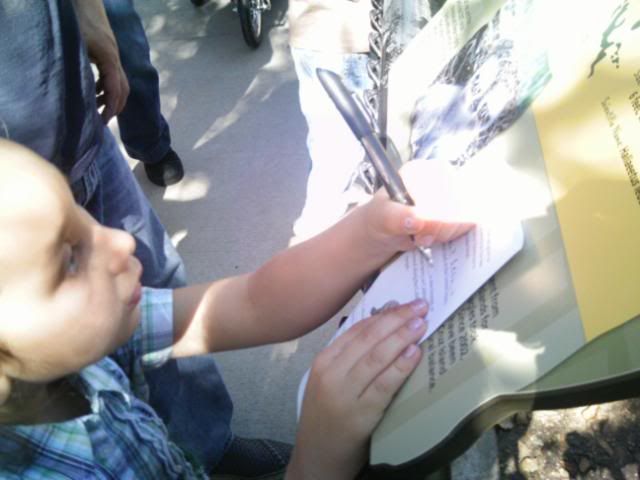 They had a little brochure you could take along to do a scavenger hunt. The zoo pretty much comprised of native fauna and flora so it was pretty neat learning a little more of things that are from our area.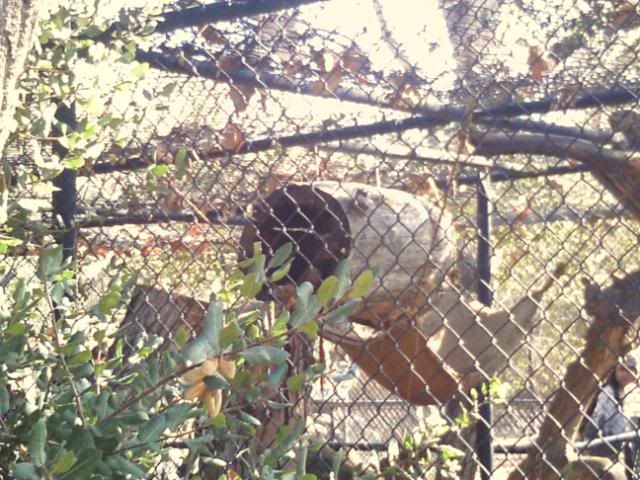 The ocelot den where we learned that the ocelot's name comes from
ocelotl
which means jaguar in Aztec.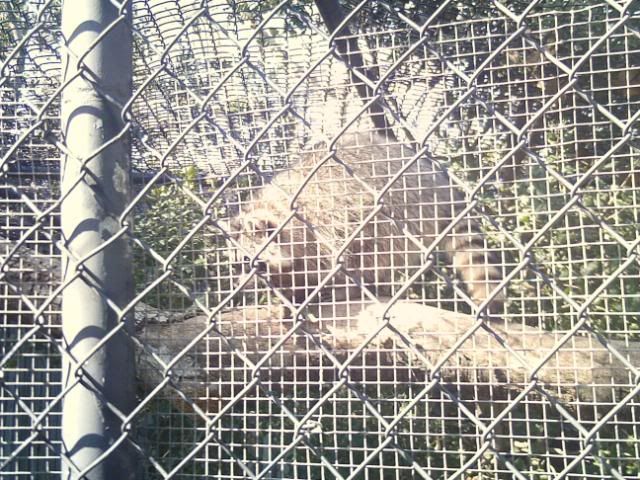 The agile and 'handy' raccoon uses its sensitive hands to find food.
A Coastal Live Oak. The acorns from the tree were used by Native Americans to make mush and bake bread.
After we visited the black bears, beaver, turkey vulture, bald eagles, coyote, island gray fox and other predators we headed to the petting zoo section.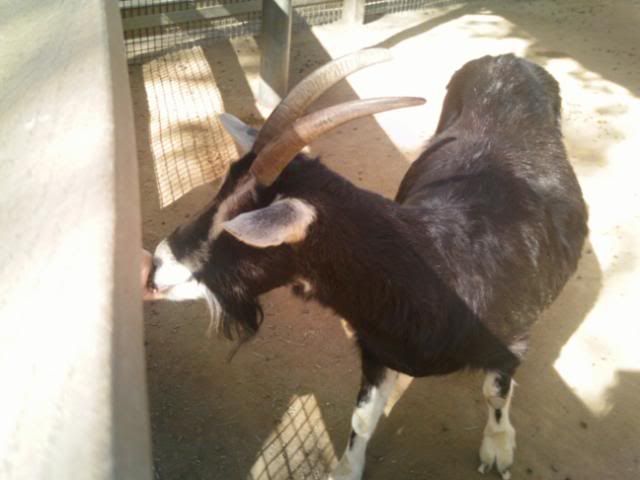 Once inside the actual petting part, Natalie quickly attached herself to this small and plump goat named Star.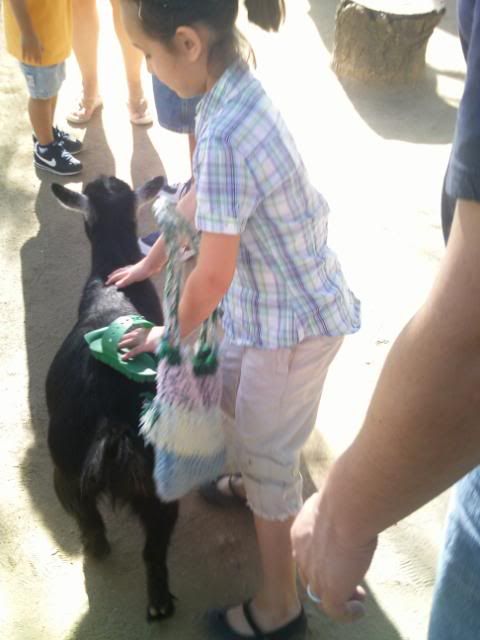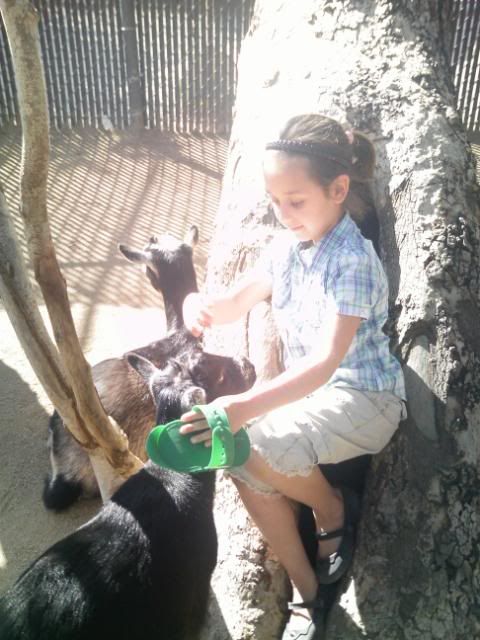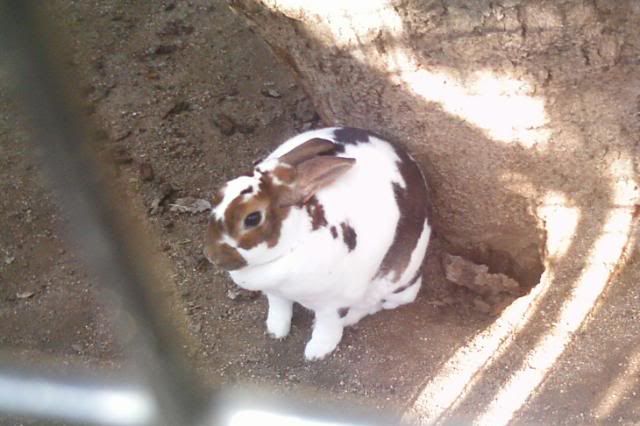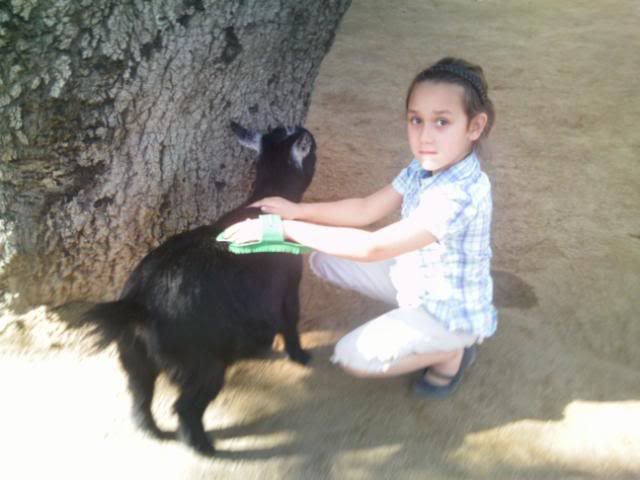 We explored a few trees and then walked to the car to drive it to where the pony rides where.
After two bumpy laps, we left, happy with our pleasant day and with hopes of making this a favorite haunt of ours.