after a great day at the zoo, we headed to sea world the following day....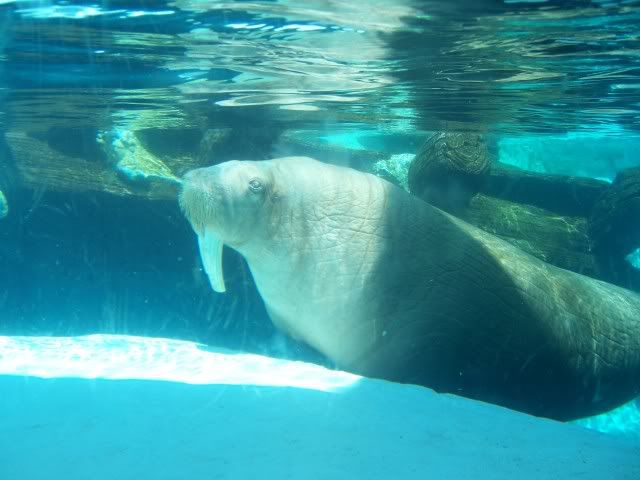 our dear friend the walrus. we always have to say hello.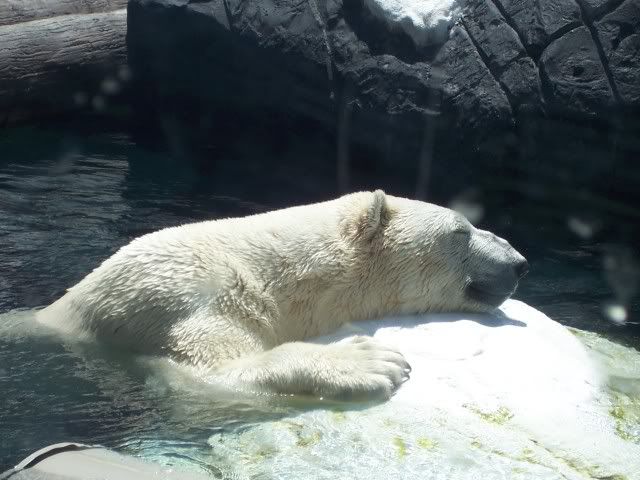 more polar bears! we just adore them...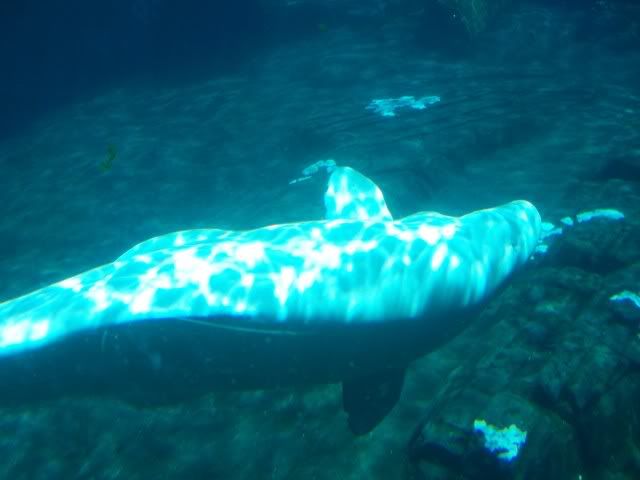 a graceful beluga whale.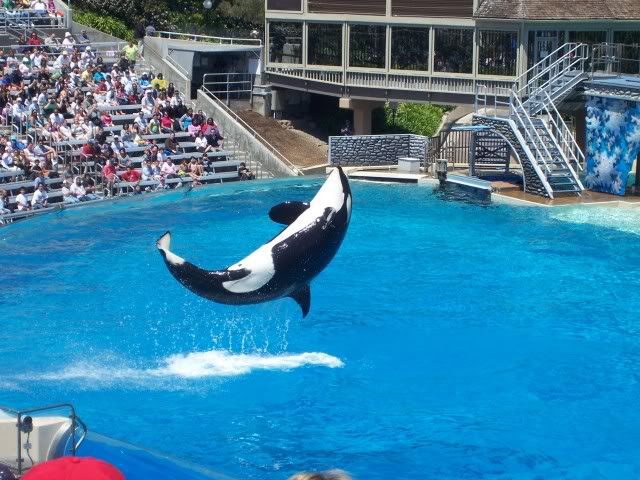 baby shamu at the believe (shamu) show!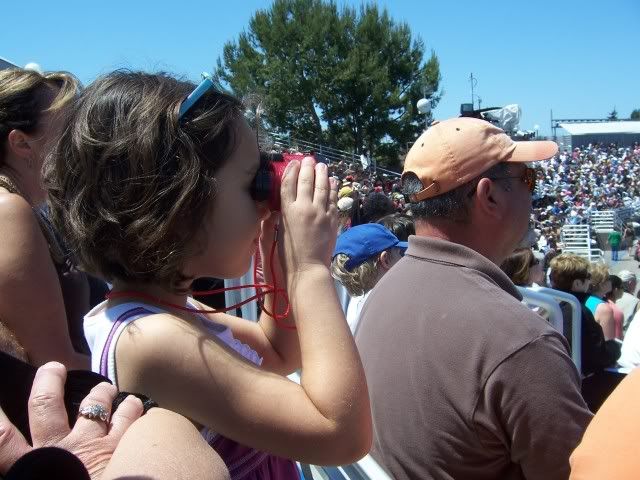 nattie gets a closer look thanks to her binoculars.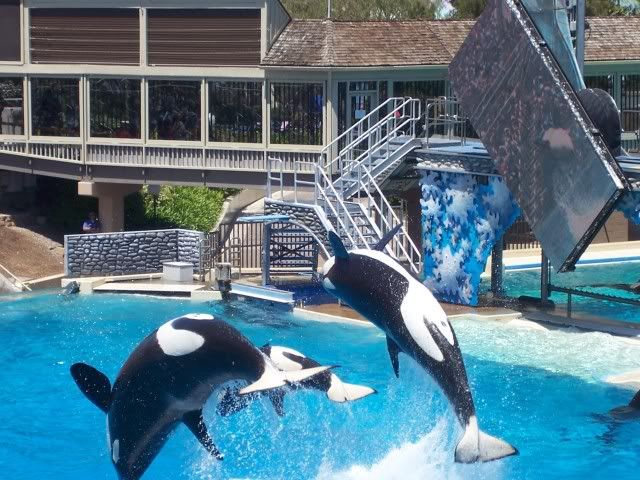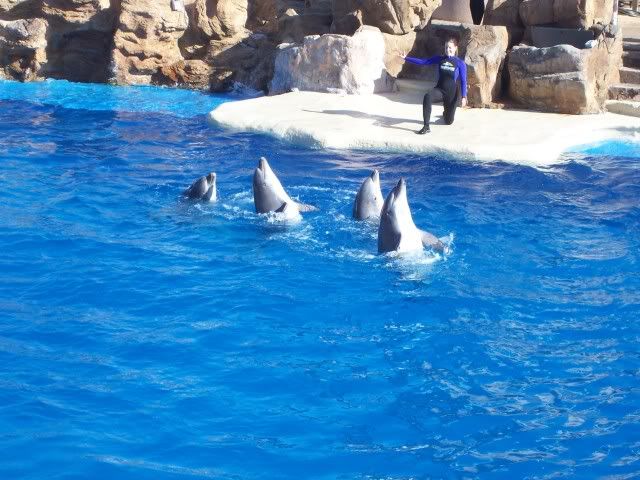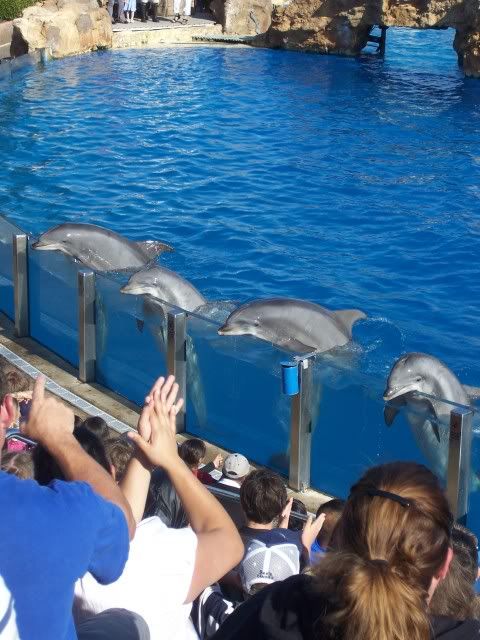 i can't help but to think of
the hitchhiker's guide to the galaxy
anytime i see dolphins in a show :)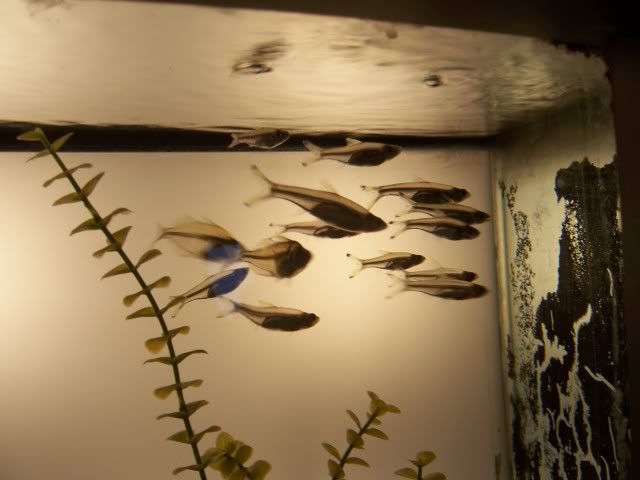 skeletal fish inside one of the aquariums.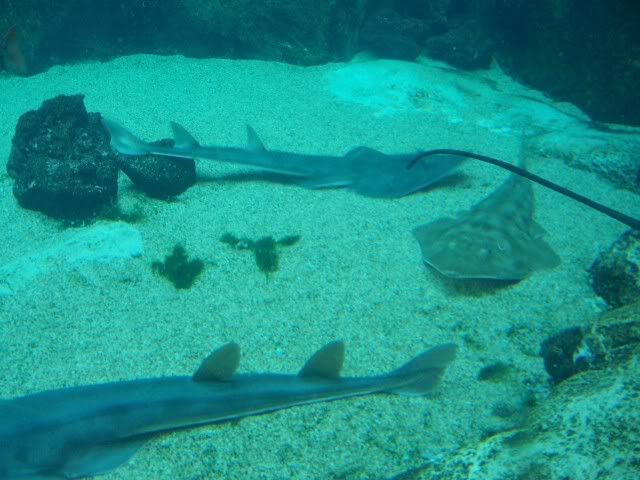 rays and guitar fish. we got to touch several bat rays at the touching pool (one of my favorite moments)!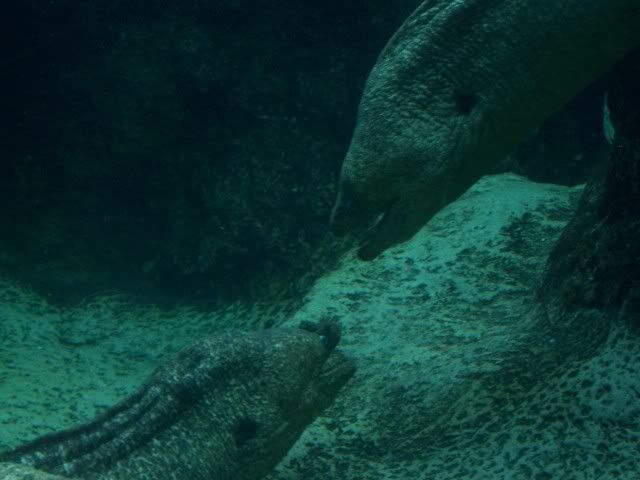 the lurching, mysterious and ugly eels that i love to see..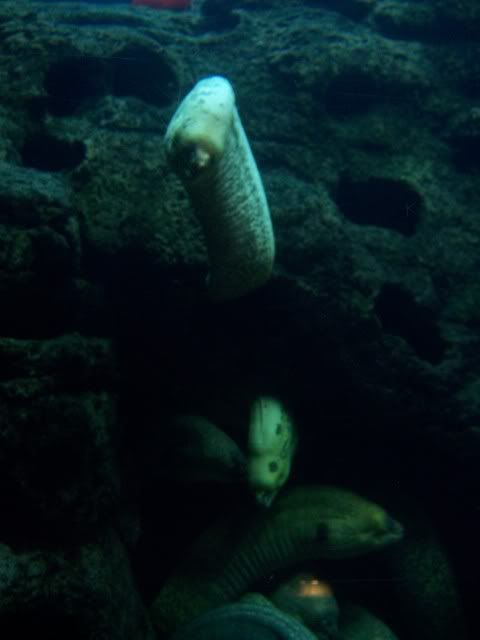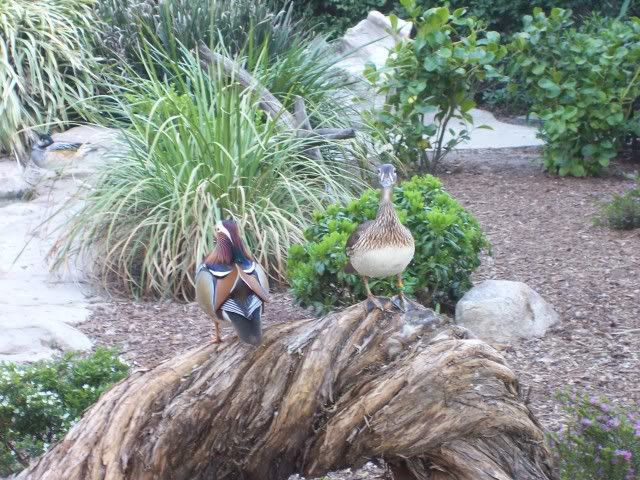 this pair were so still, they look like painted wood carved statues.
cranes above us in the trees.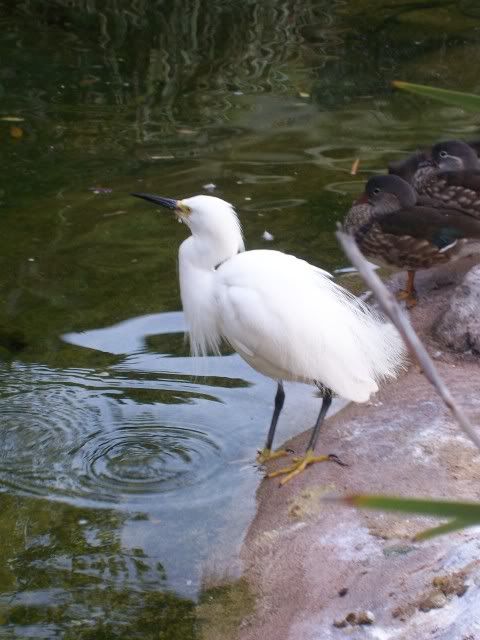 and another closer to us.